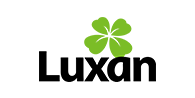 Luxan is the leading consumer brand in the Netherlands for pest control products for the garden and home, fungicides and weed control.
The product portfolio encompasses both chemicals and traps for a wide range of pests including mice, rats, moles, slugs, snails, flying & crawling insects and more, helping consumers tackle pest problems both inside and out. The brand also has an extensive range of tried and tested plant care products, protecting gardens from nuisance crop diseases.
Our brands
Our reputation is built on leading brand heritage, developed with extensive knowledge of our markets and supported by experts in each field. Many of our brands have a number one market position and are built on a reputation of high quality products and support services, alongside innovative new brands developed to meet ever changing trends and needs. We continually work to develop our brands to support our distributors across our territories.