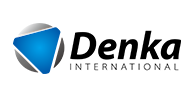 Denka International has been a market leader in formulating, registering and producing biocides, plant protection products and veterinary medicines since 1932.
Denka International has a broad product portfolio, including concentrated and ready to use biocides, plant protection products and veterinary medicines in the form of granulates, liquids and aerosols. Denka has extensive experience of developing products for both the amateur and professional marketplaces. Working closely with our clients, we develop products and brands under both the Denka brand and white label, assisting customers in the authorisation of products.
Our brands
Our reputation is built on leading brand heritage, developed with extensive knowledge of our markets and supported by experts in each field. Many of our brands have a number one market position and are built on a reputation of high quality products and support services, alongside innovative new brands developed to meet ever changing trends and needs. We continually work to develop our brands to support our distributors across our territories.