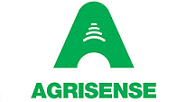 Agrisense is the world's leading manufacturer of insect pest monitoring and trapping products and solutions based on pheromones and other attractants for the Professional and Retail, Home and Garden market sectors.
Having started in 1984 as the first company to commercialise pheromone technology for insect trapping, Agrisense have developed our product range into all types of insect traps. Our reputation for the highest standards of quality and performance have enabled us to grow into the market leader.
Our brands
Our reputation is built on leading brand heritage, developed with extensive knowledge of our markets and supported by experts in each field. Many of our brands have a number one market position and are built on a reputation of high quality products and support services, alongside innovative new brands developed to meet ever changing trends and needs. We continually work to develop our brands to support our distributors across our territories.