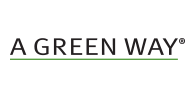 A Green Way™ is a leading retail brand, offering a simple, effective and sustainable route to a pest-free home.
Developed in Scandinavia, A Green Way™ offers a comprehensive range of pest control products for the home and garden. A Green Way® products help to prevent pests without the use of chemicals, making them ideal for customers looking for a safe and sustainable solution. The range targets a wide variety of pests, from non-toxic slug control products to organic ant products for use in both indoors and out and many more.
Our brands
Our reputation is built on leading brand heritage, developed with extensive knowledge of our markets and supported by experts in each field. Many of our brands have a number one market position and are built on a reputation of high quality products and support services, alongside innovative new brands developed to meet ever changing trends and needs. We continually work to develop our brands to support our distributors across our territories.