The Pelsis team exhibit at PestEx trade show, London!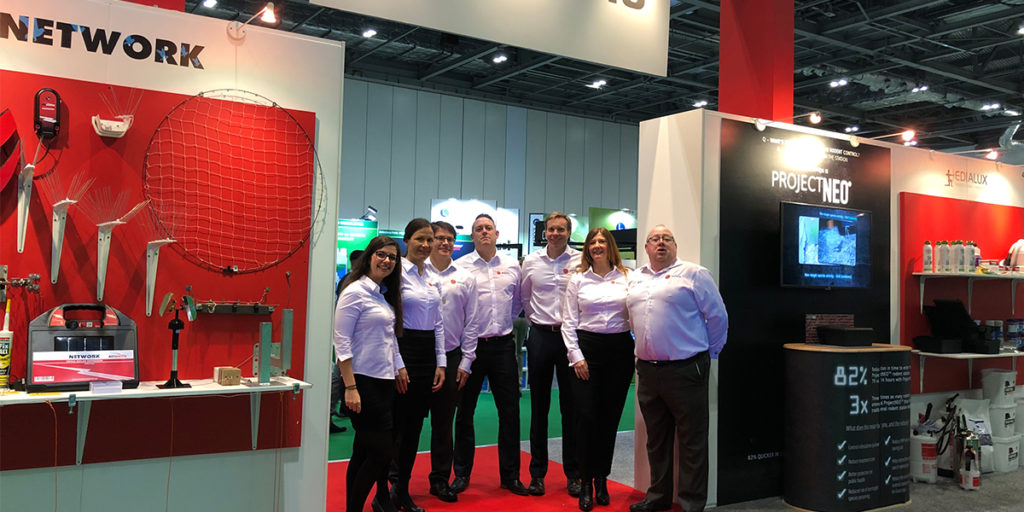 This month our team exhibited at the Excel Arena in London at the bi-annual PestEx trade show.
Throughout the two day event, the show was extremely busy with many existing and new customers visiting our stand. Visitors to our stand were keen to find out more about our newly launched UV LED flykiller, Infiniti, from Insect-O-Cutor. The feedback was extremely positive, with many impressed with the discreet design and the new Pelsis LED strips and customers also said that they were excited for when stock arrives in July!
However, the Insect-O-Cutor Infiniti flykiller wasn't the only new product on the stand, we also showed the Nattaro Scout bed bug monitors and lures which had a constant queue of people keen to get more information!
We also launched the new B&G Pressurised Tank Top sprayer and the AccuSpray which were being demonstrated live on the stand! Visitors to the demonstrations commented on the high quality and robustness of the products!
We also used PestEx to showcase our Curtis Dyna-Fog brand, our world leading range of fogging equipment. It was great to meet some of our European distributors who came to the show as well as several new customers for the Curtis Dyna-Fog range, with many impressed with the design and high quality of the units.
Thank you to all our customers once again for visiting us at PestEx!