New Pest-Stop Fly String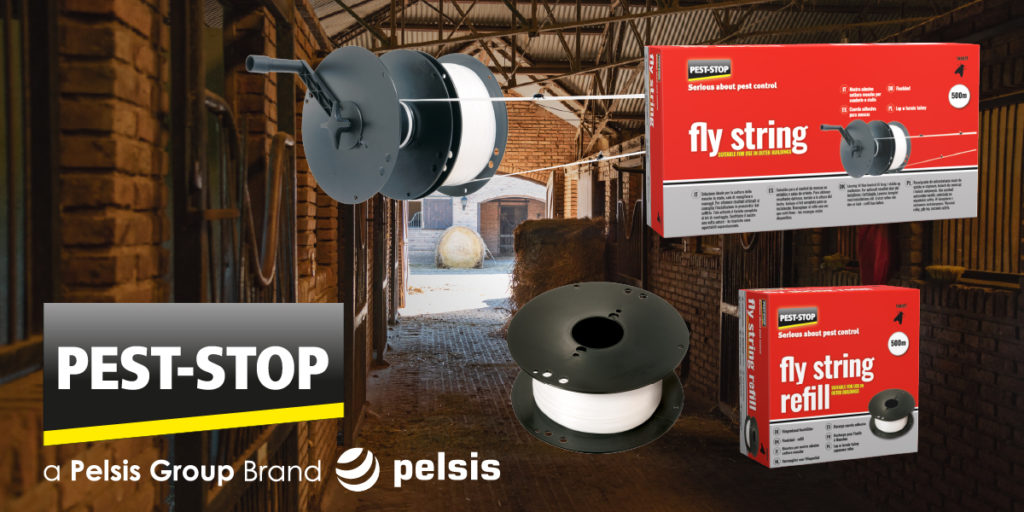 Pest-Stop are proud to announce the launch of a new fly control product, the Fly String!
The Pest-Stop Fly String has been specifically designed for use in stables and milking rooms and optimum results occur when the product is installed at ceiling height. The long-lasting glue means that the user-friendly product is effective 24 hours a day for 8 weeks! The Fly String covers an impressive 500m and a refill is available for separate purchase ensuring that the product can be reused time and time again.
To become a Pest-Stop customer or learn more about other new Pest-Stop products please email customercare@peststopsystems.com or alternatively call + 44 (0) 800 652 5521.