New Pest-Stop Electric Fly Racket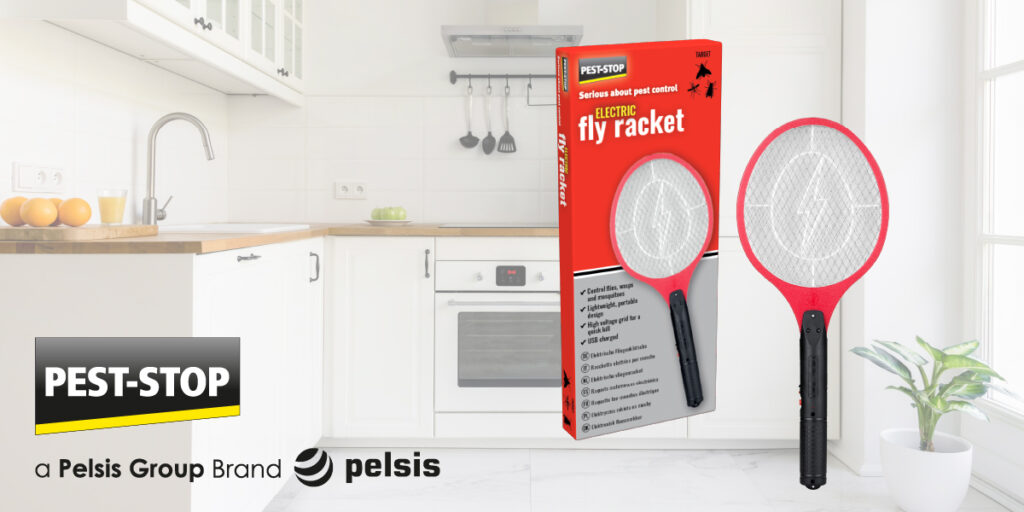 Pest-Stop are proud to announce the launch the Electric Fly Racket!
The Pest-Stop Electric Fly Racket boasts a 3500V killing grid to provide a quick kill of flying insects in the home including flies, mosquitoes and wasps. The racket features an off/off slider button to improve safety alongside a press and hold button to activate the grid.
A full charge of this powerful racket will offer users 20 days of use before needing to be recharged using the included USB cable. The lightweight, portable design means that it can be used with ease around the house as an effective method of fly control.
To become a Pest-Stop customer or learn more about other new Pest-Stop products please email info@pelsis.com or alternatively call +44 (0) 800 988 5359.