New Mosquito Trap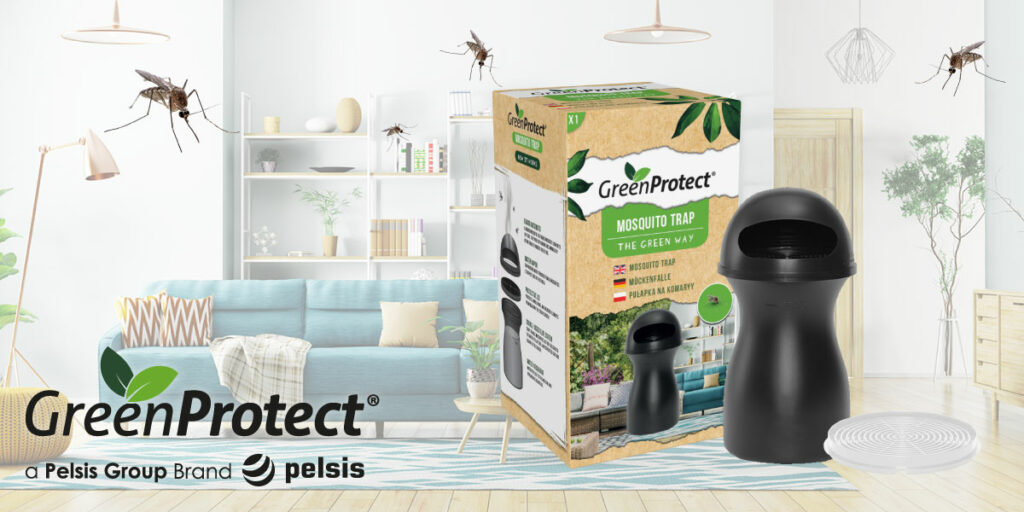 Green Protect are proud to announce the launch of the brand new Mosquito Trap, available for indoor or outdoor use!
The Green Protect Mosquito Trap features an innovative, insecticide free design attracting the insect with water. The various species of mosquito are then caught on the cleverly designed glue screen which features overlapped layers to disrupt the mosquito life cycle. A protective lid is included on the trap to deter pets and children from touching the glue screen. Controlled product testing found that up to 80% of the mosquitoes were captured!*
The product has been designed for use in the home including conservatories, caravans, outdoor rooms and offices as well as the garden including allotments and greenhouses! The odourless, insecticide free trap is the perfect solution to managing nuisance mosquitoes in the home and garden.
To become a Green Protect stockist or learn more about other new Green Protect products please email info@pelsis.com or alternatively call + +44 (0) 800 988 5359.
* within an indoor testing site in 48 hours