New Green Protect Slug & Snail Barrier Pellets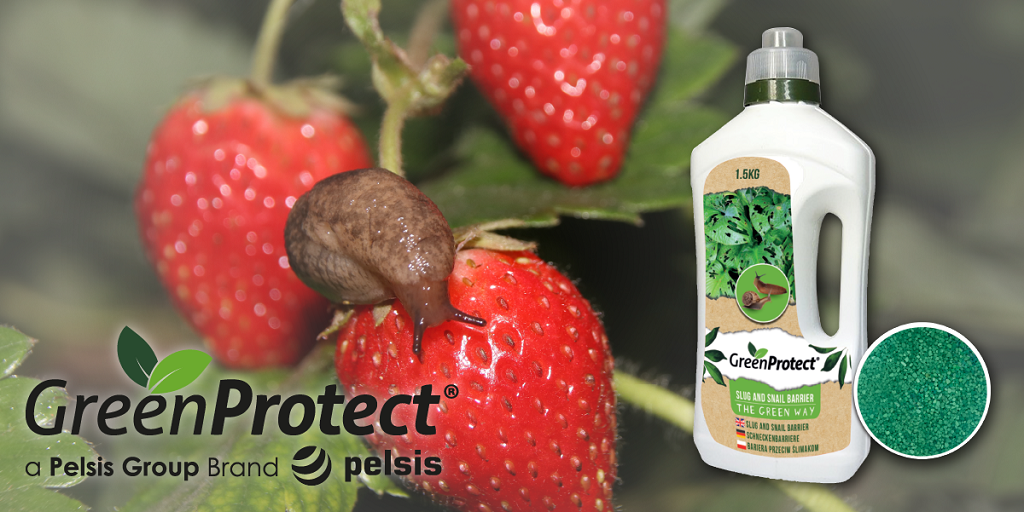 Green Protect are pleased to announce the launch of another new, eco-friendly product; Slug & Snail Barrier Pellets!
The Green Protect Slug & Snail Pellets are an effective, chemical free solution to protecting the garden from slug and snail damage. The pellets are made of a coarse, grain-like absorbent mineral with sharp edges, designed specifically to deter slugs and snails. As these garden pests move, their entire body makes contact with the ground meaning they avoid sharp and absorbent surfaces.
The waterproof pellets act as a barrier to protect plants including vegetables, fruit and ornamental plants. The eco-friendly solution does not cause harm to the slugs and snails as it is used to deter rather than poison. At the end of the season, the pellet can be turned into the soil as it biodegrades.
The user-friendly Green Protect Slug & Snail Pellets come in a 1.5kg bottle made from recycled plastic and will provide coverage of up to 30m. The product is safe for use around children, pets and garden wildlife including hedgehogs.
To become a Green Protect distributor or to learn more about other new Green Protect products please email info@pelsis.com or alternatively call + 44 (0) 800 652 5521.