FLYING INSECT MONITORING SYSTEM WITH REAL-TIME DATA LAUNCHED BY PELSIS
November 7, 2023.
Leading global pest control manufacturer and distributor Pelsis Group has launched an intelligent monitoring system to help manage the public health risks associated with flying insects.
Initially available with the Cobra LED insect light trap (ILT), Pelsis' proprietary digital technology delivers remote monitoring of flying insect activity in real time.
With the ability to set thresholds for insect catch rates and glueboard capacity, the system sends notifications to users alerting them to activity requiring attention. Data is collected in real time, providing improved insights and helping pinpoint the root cause of problems before they escalate.
Data is reported through either the easy-to-use Pelsis Digital app or web portal, both of which are truly flexible and allow users to remotely set thresholds for flying insect activity and data reporting frequency.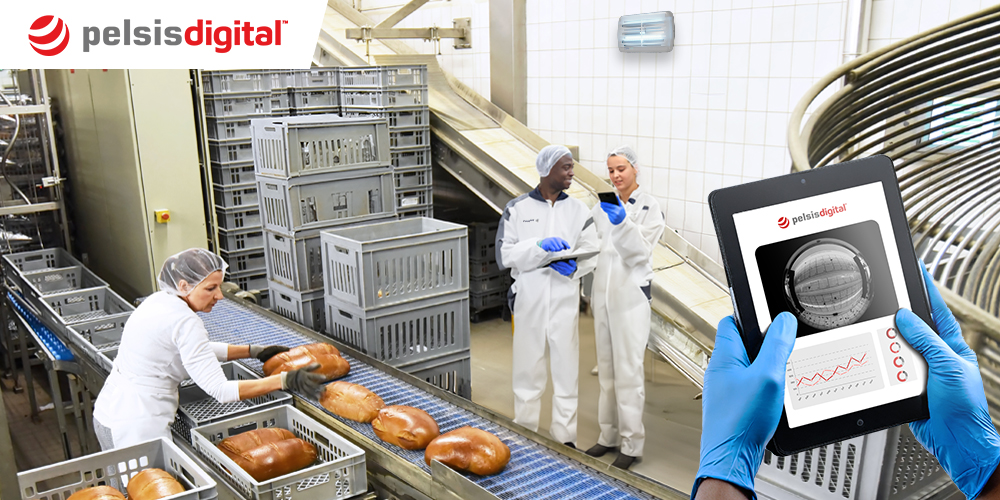 Commenting on the new product launch, Alex Ashmore, Pelsis Group CEO, said: "We're delighted to showcase Pelsis' commitment to driving new standards in pest management best practice, by launching our market leading digital insect light trap.
"The benefits of this intelligent product fit squarely within Pelsis' vision to help move the sector to a more sustainable way of working alongside nature and our environment, while protecting public health."
With remote, real-time monitoring delivering not just data, but actionable insights through immediately available trend analysis, Pelsis Digital provides peace of mind to organisations where flying insect activity is unacceptable.
Facilities where food, pharmaceutical, food supplements and baby formula manufacturing take place are now able to provide an additional level of defence against product contamination, while providing data at the desired level to meet the needs of auditors.
Tom Holmes, Global Portfolio Lead for insect light traps (ILTs) at Pelsis Group, said: "By listening to the needs of manufacturers with highly sensitive facilities, we've been able to use the latest digital technology and our expertise in pest behaviour and insect light traps to solve real world challenges.
"With Pelsis Digital, we've created a truly transformational system to help users reduce the public health risks associated with flying insects and the significant impact infestations can have on businesses."
The new technology was developed with California-based BrightAI an infrastructure AIoT platform innovator.
For more information, visit www.pelsis.com/digital